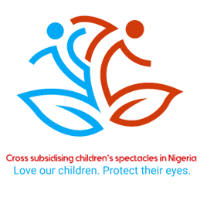 Despite growing numbers of Nigerian children who need eyeglasses, there are still several families that do not get glasses for their children. Comments from the field suggest that carers (parents and guardians) are reluctant to purchase glasses for their children because of perceived high cost. To increase the number of families buying glasses, we undertook a study to find the best price for glasses based on what carers are willing to pay (WTP), and factors affecting their choice. We also wanted to understand barriers to buying glasses in Cross River State and the profile of children attending follow-up visits at eye clinics.
The aim of the project is to provide data to plan an evidence-based children's spectacle scheme in Nigeria as part of improved eye care programmes for children. The objectives are:
To explore barriers and facilitators influencing families' choice to bring children to eye health clinics on referral after vision screening in schools
To describe children who attended eye examinations in Cross River State, Nigeria
To determine the perceptions and key decision-making factors in the purchase of spectacles
To determine carers' WTP for a pair of spectacles to correct their children's vision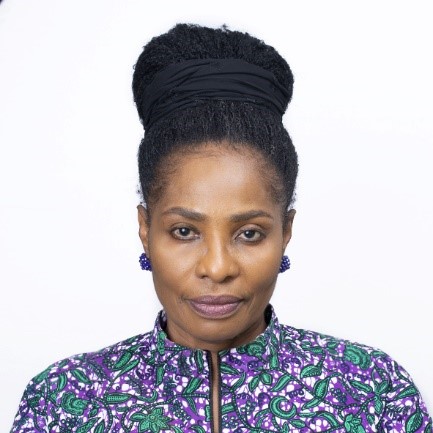 The project was implemented in partnership with an eyecare NGO, Brien Holden Vision Institute, under the leadership of Dr Anne Ebri. We also received technical support from Dr Stephen O Agbor Director of Cross River State Eye Care Programmes. The project started in 23 May 2019 and ended on 31 July 2020.
Dr Ebri is an experienced researcher. She has both worked with and led team research studies in eye health, in schools and community settings. Dr Ebri is a fellow of the American Academy of Optometry (FAAO), and a recipient of the award for outstanding contribution to development of Low Vision Services in Nigeria (2013 in HongKong), and the 2013 Eye health Hero Award by International Agency for Prevention of Blindness (IAPB).
Dr Ebri is the Director of Charis Vision, Health Mission (CAC Reg No. 155388)
Activities leading up to data collection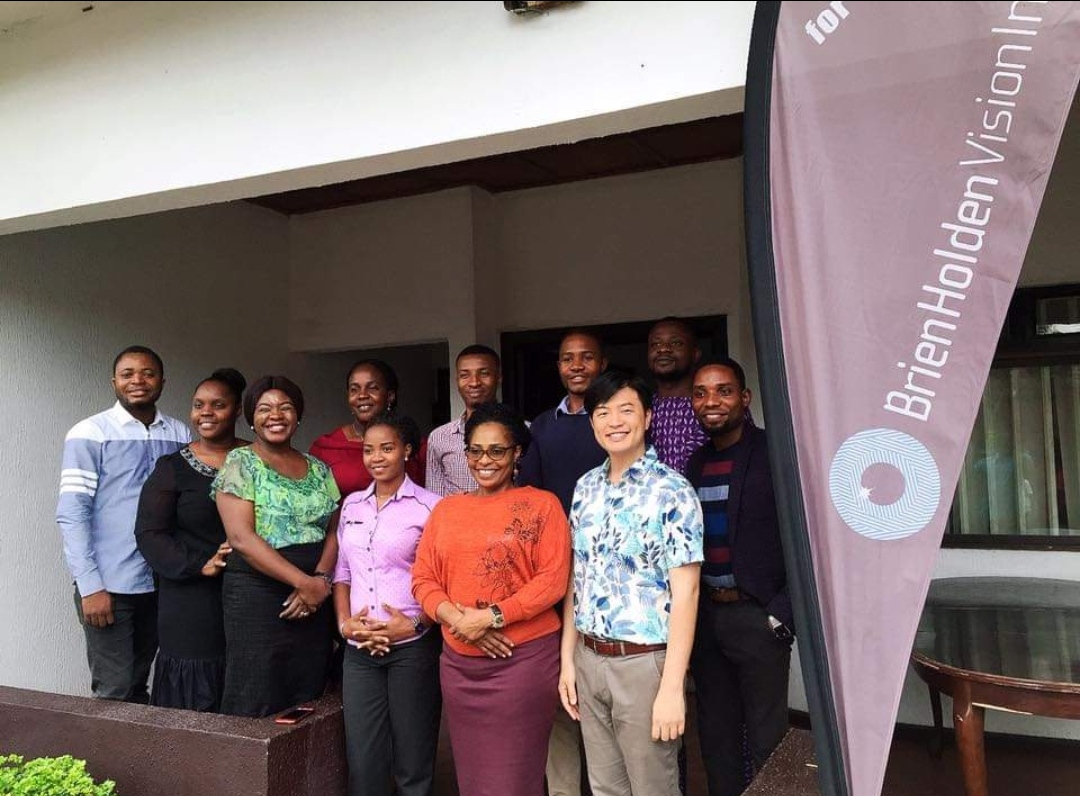 Dr Ebri visited all 4 sites (Calabar, Ogoja, Ikom and Ugep) and met with Dr Agbor and explained the aims and activities of the study. Research facilitators for the Focus Group Interviews were recruited thereafter. Dr Ebri then visited QUB in Juy 2019 to plan for the training and data collection. Dr Chan then travelled to Calabar, Nigeria in August to conduct the training at the Brien Holden Vision Institute's West Africa Regional office.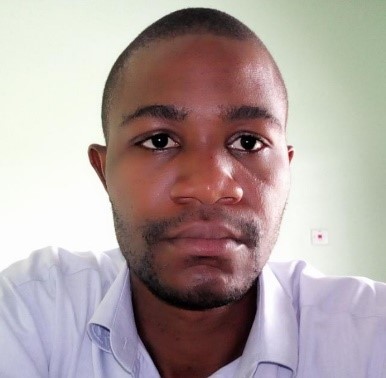 We appointed Dr Kenneth Azubuike as the research coordinator. Dr Azubuike is an optometrist with experience in clinical and community eye health, project implementation and research. He obtained his Doctor of Optometry degree from University of Benin in 2016. He currently the project development officer in Charis Vision and Health Mission, an eyecare non-governmental organization. His motto is "Good vision, good health".
Data collection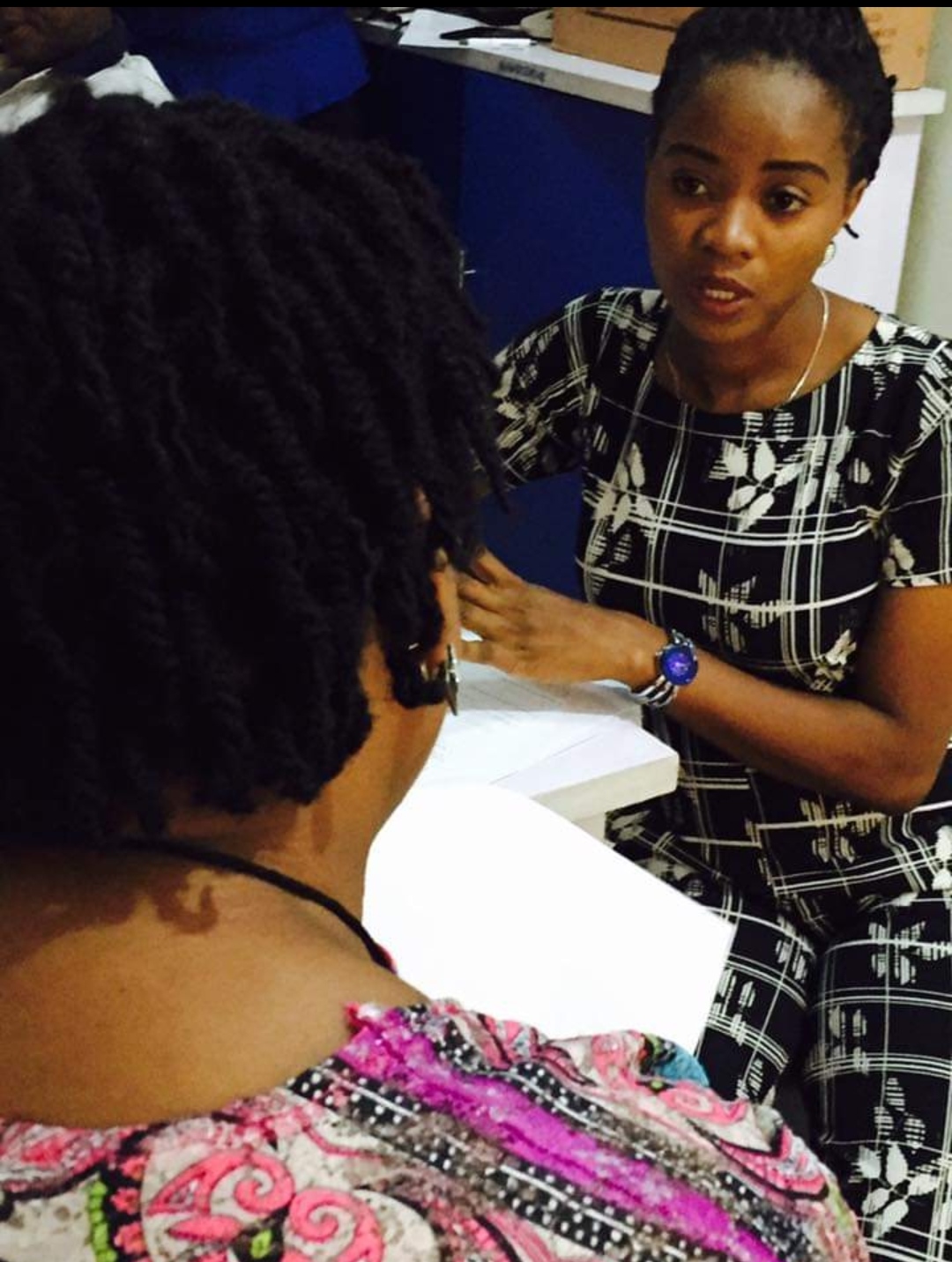 Statements from 10 focus groups with carers of children who had undergone vision screening in school and were then referred for a follow-up eye exam at a local clinic.
Demographic profiles of 3,185 children who attended the four eye clinics in Cross River State (Calabar, Ugep, Ikom, Ogoja) from May 1, 2017 to June 31, 2019. Survey results from 137 carers who brought their children to the four eye clinics from August 1 to October 31, 2019 to determine their willingness-to-pay for a pair of corrective glasses for their children, plus key decision-making factors influencing their choice about purchasing glasses.
What have we found?
The data revealed that carers believed good vision is important for children to function properly, thus improving their health and well-being. Participants also had great concerns that poor vision interferes with children's education or could lead to blindness. Carers' lack of knowledge, particularly about the cost or need for a follow-up eye exam, was the biggest barrier to bringing their children for further eyecare. However, the good care provided by eye clinics was widely recognized by the participants and so could help motivate carers to seek further care for their children.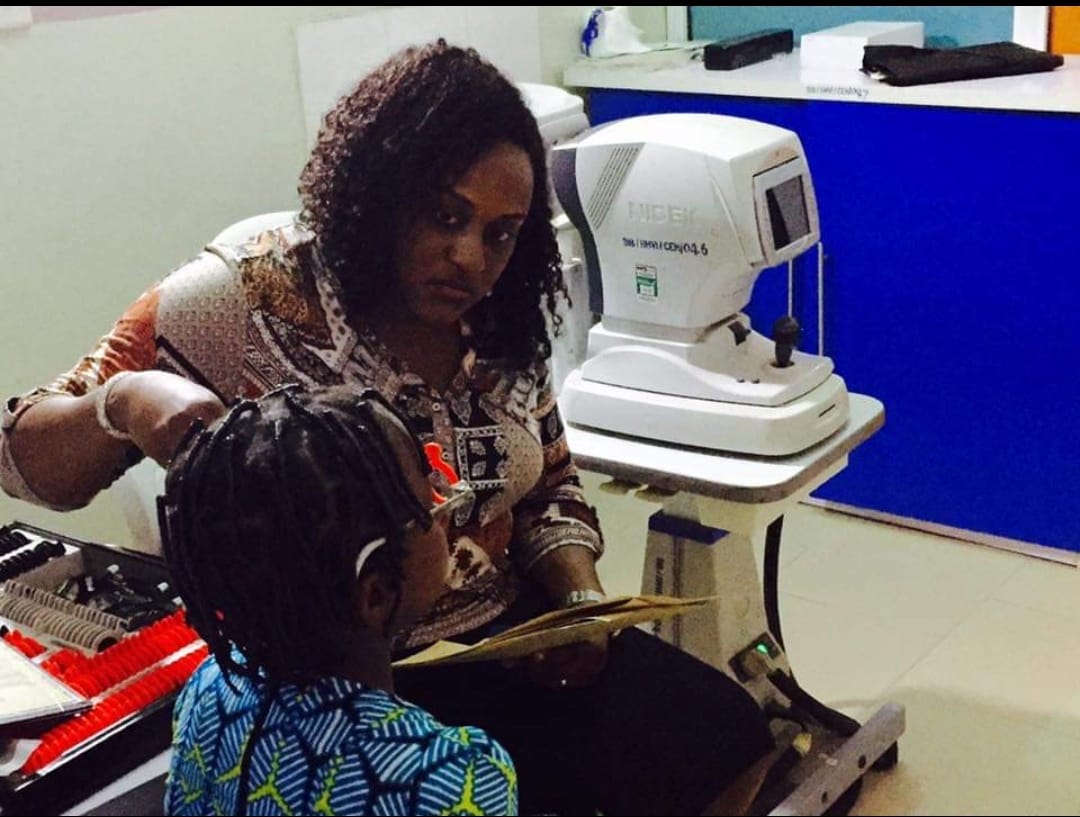 Of the 3,185 children (6 to 18 years old) who visited the clinics, about two-thirds of them were boys and were children from urban areas. There were 413 children (13%) who were vision impaired, and 35 children (1.1%) were blind in the eye seeing clearer. When assessing vision impairment and blindness in the eye seeing more poorly, there were 500 children who needed a pair of corrective eyeglasses. Only one in 10 of them had ever worn eyeglasses; and about 75% of them were shortsighted. Almost 95% of the 500 children were corrected to normal vision with a pair of eyeglasses.
Participants who earned less than N50,000 a month were willing to pay N3,600, whereas those who earned more than N50,000 were willing to pay N4,400 for a pair of eyeglasses for their children. About half the participants stated they would be willing to pay at least N3,600 for a pair of eyeglasses in the future.
Most of the carers who brought their children to the clinic did so because it is in a convenient location. An attractive and suitable design was the most important factor when selecting the eyeglass frame for their children. The carers felt that the frames offered at the clinics were of good design and quality.
Dissemination events
A project results dissemination event was held at the Transcorp hotel, Murtala Mohammed High Way, Calabar, Nigeria. The event was attended by Prof Hannah Faal (Researcher, Consultant ophthalmologist at University of Calabar Teaching Hospital, Calabar), Prof Ekanem Braide (Researcher and Special guest, University of Calabar), Mrs Ottoho C (Director of Schools, Ministry of Education), Mr Ikpi Obeten Ewa (Director, Department of special Education), Dr Ejitu Isong (Ministry of Health), Dr Elizabeth Nkanga (Consultant paediatric surgeon), Dr Kenneth Azubuike (optometrist and study team member) and 18 attendees from Ministry of Health, hospitals, teacher representatives, Youth organisations and media.
Read more